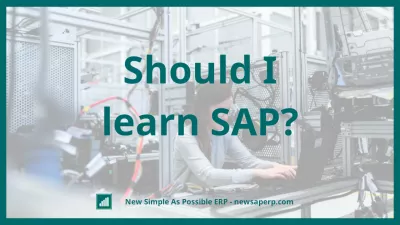 ---
---
SAP has grown to be one of the world's most popular software producers for business management. Business owners have migrated towards SAP because the software develops solutions that provide effective communication of information between clientele and organizers and data processing.
For those who own and run a small business, SAP may be something that you migrate to eventually. As a small business owner, you are worried about even the smallest of things, like  what type of insurance you need,   so it can grow stressful managing everything. Sometimes software management products are often far down your priority list.
Having an automated system to help remedy some of your managerial problems could alleviate some of the stress associated with running your business. This ease is often why people use SAP for their business. It is reasonable for businesses to use SAP, but some business owners may be wondering if it is reasonable to learn SAP.
Should I learn SAP Software ERP? If you are running, working in, or interested in a career in a business that uses world class best practices, then you should learn SAP Software ERP to understand how streamlined processes are working in your industry, even if you are not actively using the SAP Software ERP system
What is SAP Software ERP?
SAP is a software that most often references a variety of software products that are sold by a German company, SAP. SAP is an acronym of the company's original German name, Systemanalyse Programmentwicklung. It translates to System Analysis Program Development.
SAP system is a business automation software. Its modules reflect all the internal processes of the company: accounting, trade, production, finance, personnel management, etc. SAP consultants take part in projects for the implementation and maintenance of SAP modules.
is it easy to learn sap - yes! To study SAP, many special course programs have been developed, the coverage of which is sufficient for full-fledged work in the system.
What is SAP? SAP is an ERP software (Enterprise Resource Planning) suite that includes most (if not all) industries best practices
The company founded it in 1972 and is still currently the largest software company in the world.
SAP is commonly known for producing software that helps organizations manage operations such as manufacturing, service, sales, finance, HR, and other operations. The software is usually automated, making it easier for companies. Automation also allows them to cut costs associated with production and other operations.
How can I learn SAP fast? The best way to learn SAP fast is to register to an online customized training suite that will allow you to get an SAP certification with several online courses
Ultimately, SAP is a range of softwares that allows companies (big and small) to have a  more efficient work environment.  
What is SAP used for?
Before SAP software was created, businesses were spending a great amount of money on IT storage costs, and despite spending so much money on storage, there was still a risk of data error or data being erased completely. This is because traditional business processes do not have one central location for data.
Different functions of one business would store data in separate locations. If other employees in different departments needed to access that data, they would need to copy and save it somewhere else, taking up more storage space than needed.
SAP software integrates all data in one location, diminishing storage costs and increasing productivity between various departments in the company. Having a centralized data management software also helps a company to manage these departments and to quickly identify and correct any errors or flaws in data.
With employees and higher management within the company having access to real-time insights over the entire company, workflow is accelerated, operations are more efficient, productivity increases, and customer satisfaction improves.
All of these factors are ultimately increasing the company's revenue.
What does SAP do exactly?
SAP helps companies and organizations (small, midsize, and large) run their business profitably by cutting costs and continuously increasing productivity so they can grow sustainably.
Each business is mapped out and designed carefully for each of their specific needs. With basic applications, curated industry solutions and platforms, and various technology, mapping and designing for each company are possible.
Explore Your Business Potential: Discover Our Range of Transformative Courses Today!
Unveil the power of knowledge with our diverse array of courses, from Operational Procurement in S/4HANA to SEO essentials. Elevate your expertise and drive success in your business ventures.
Get your course
SAP can be used to predict problems, like if a machine needs to be repaired before it completely breaks down or how much revenue a company will make within the next year.
It also allows companies to better understand and engage with their customers by combining and comparing operational data about business processes with experience data about emotional factors (which involves aspects like customer feedback and review).
How does SAP relate to ERP?
ERP is one of the programs that is included in the range of software that is under SAP. SAP is actually best known for producing enterprise resource planning software (ERP). This specific software allows organizations to manage business processes and operations. Those operations can extend to customer service, sales, finance, HR, and manufacturing.
This system is mostly automated but is run by a person called an ERP consultant. This consultant's main role is to ensure the functionality of ERP is stable. If it is not stable, they provide solutions and implement them quickly to avoid it hindering the productivity of the business.
Aside from monitoring the functions associated with the software, ERP consultants may also have to efficiently communicate, interpret, and develop client's ideas. Once that is done, the consultant can combine those ideas with the flow of the software.
With the increase and demand for more automation, the  future of ERP consultants is questioned.   Business owners may eventually want to cut out all human-required tasks as a way to save money.
SAP-Related Softwares
Some other software solutions they offer are SAP Anywhere, combined e-commerce, and CRM software packages. These few are ideal for small businesses needing help to manage marketing sales, inventory, and customer service. ERP is a software system that is adaptable between creating both large and  small business solutions.  
The German company has also created Business One, a software geared towards larger businesses managing a multitude of aspects associated with business operations. This extends from sales and customer relationships to financials and operations.
Lastly, business owners can go beyond having software that helps them manage their operations and have one geared at business intelligence (BI) too.
Should I learn SAP?
Obtaining a certification in SAP provides you with a sense of authority in this area of expertise. It adds great value to your qualifications in this market, making you a desirable asset to businesses looking to transform their process into being run by SAP.
As you can see, SAP is a system that can increase a business's profit tremendously so it is something that will stay around for a long time. This certification provides easy job opportunities.
In terms of longevity, getting a certification is a good starting point in your journey for this career field because it gives you a good and clear knowledge of the functionality of the system. Though there is initial  online SAP training that is needed,   it can take years to understand business processes from end to end after completing your training.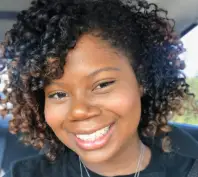 Imani Francies, BroadFormInsurance.org
Imani Francies writes and researches for the car insurance comparison site, BroadFormInsurance.org. She earned a Bachelor of Arts in Film and Media and specializes in various forms of media marketing. 
Frequently Asked Questions
Can we learn SAP online?

Yes, you can study easily. To study SAP, a lot of online special course programs have been developed, the coverage of which is sufficient for full-fledged work in the system.
---
Explore Your Business Potential: Discover Our Range of Transformative Courses Today!
Unveil the power of knowledge with our diverse array of courses, from Operational Procurement in S/4HANA to SEO essentials. Elevate your expertise and drive success in your business ventures.
Get your course
---
---