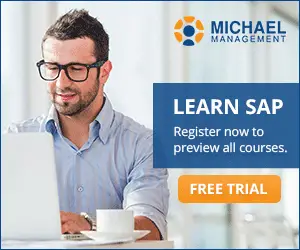 SAP logon file location in Windows 10
The easiest way to update your server list, is to request your project or a colleague to provide you with the server list.
By doing so, all you'll have to do to have all SAP servers listed in your SAP logon is to update the SAPlogon.ini file.
SAP GUI 750 saplogon.ini location
The file will most likely be located in below folder:
C:\Users\[username]\AppData\Roaming\SAP\Common\saplogon.ini
If that's not the case, here's how to find out which folder is used on your computer.
In SAP Logon, go to Options…
In SAP GUI Options, go to SAP logon Options > Local Configuration Files
You'll see there where is located your local connection file saplogon.ini, but also other SAP files : SAP Tree Structure file SapLogonTree.xml, SAP Shortcut file sapshortcut.ini, SAP Message Server file SAPMSG.INI, and SAProuter file SAPROUTE.INI
Open given folder with your Explorer window, and you'll see the file listed there – simply replace it (or rename it to keep a backup) by pasting the file provided to you.
You can also open it and edit it manually – that's another way to add SAP servers, if you know what you are doing.
SAPlogon.ini file not found
In case the SAPlogon.ini file is not found on your system, make sure there is no corrupted file available. Then, start the SAP interface normally, and setup the servers in order to trigger a new SAPlogon.ini file generation.
What is the use of saplogon.ini?
The SAPlogon.ini file contains the list of servers accessible by the GUI interface in the quick access, with the servers address and their local name.
saplogon.ini location
The SAPlogon.ini file is generally located in the roaming user directory, located at %APPDDATA%\Roaming\SAP\Common.
Photo gallery
Similar articles
Comments (11)
Bridget Hunt, 2018-08-19
Incrível, agora é a minha vez de tentar!
Amanda Wise, 2018-08-19
ขอบคุณที่เป็นประโยชน์
Jason Miller, 2018-08-19
Świetna informacja, dzięki za udostępnienie
Instonix, 2018-08-19
ありがとう、それは純粋な天才です、ありがとう
Kixitebreal, 2018-08-19
Exactement ce que je cherchais, parfait
Smughikite, 2018-08-19
很棒的網站,請繼續
DarthHippo, 2018-08-19
很棒的网站,请继续
dochrache, 2018-08-19
예, 그것이 내가 필요한 것입니다.
ceidwadwrZ, 2018-08-19
שלום, ראיתי את המאמר שלך וזה עזר לי לפתור את הבעיה שלי, תודה רבה
fascineH, 2018-08-19
Flott stykke informasjon, takk for deling
kuenlun6, 2018-08-19
Det fungerte bra for meg, ikke noe å se lenger
Leave a comment