SAP online training allows you to learn all the intricacies of task management in the program. To do this, you need to choose a training.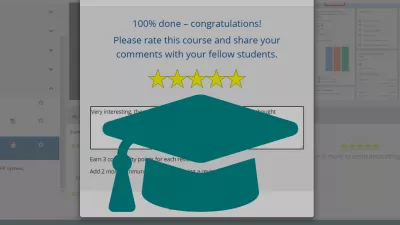 ---
---
SAP is an automated system that offers a set of solutions for building a common information space on the basis of an enterprise and efficient planning of resources and workflows. Its tools can be used both individually and in combination.
The Internet offers a wide range of different SAP online training courses. Our task is to help you choose the best of the best.
Online SAP training provides software training. What is SAP online training and how to choose the right training - we'll talk about all this in the article.
Best SAP Online Trainings and How to Choose Them
The race to acquire new customers and retain old ones creates new opportunities for software. SAP has succeeded in developing an office model for managing business processes, it remains only to figure out how it all works. This SAP online training will help you figure it out.
Where to find the best online SAP courses
There are various platforms offering SAP courses at different levels and for different needs. However, by checking these ones, you should be able to cover each different kind of professional need, either for personal professional development, for mere curiosity, or for corporate employee continuous upskilling, and even get certifications online, either for your next career step, of your workforce improvement.
In any case, if you are considering learning about SAP ERP and becoming a skill ERP worker or even becoming certified, regardless of the level you want to achieve, most of the required education is accessible online.
Best SAP online training platforms
| Best SAP online training platforms | Image | Price | Buy |
| --- | --- | --- | --- |
| Michael Management unlimited annual training – includes certifications (SAP, management, office productity, and more) | | $$$$ | |
| Michael Management individual courses (SAP, management, office productity, and more) | | $$$ | |
| Udemy individual courses (SAP and more) | | $$ | |
| Open SAP microlearnings and podcasts (SAP only) | | $ | |
If you are not sure yet which trainings are right for you, the best solution is to register for free on these platforms, and see later for yourself which trainings you need – or even talk to them and ask their specialists to guide you.
What is SAP online training
Since SAP has released a range of software, there are also many trainings available to teach all of this. It is important to understand that the client chooses training only according to the program that he is engaged in. Online trainings can be in different products and areas.
For example, if your company has installed the SAP ERP program for the operation of the entire company and control of all processes, you will not need trainings that are not related to this, and SAP has a lot of them.
The software is very diverse, has many variable functions, constant updates - it all seems visually complex. In fact, SAP products, although difficult to understand, are very effective in performing tasks, which is why, in order to work effectively with them, SAP online training is needed.
Benefits of taking online SAP trainings
By going through trainings on SAP products, a client can receive many important lessons, and most importantly, not only basic concepts of how to work with software. If you pay attention to the various kinds of trainings offered for conducting online, the client may notice that many trainings will allow you to learn some tricks, get unique tips and other things that allow you to stay ahead of your competitors.
It is precisely in this case that any training from SAP will be useful, because even if you know how to use the software, you will be able to understand something new for yourself and use it effectively in your work.
SAP online training helps you learn:
creation of reports of any complexity;
basic functions of SAP ERP;
SAP programming for beginners;
basic understanding of SAP management;
architecture, construction and customization of SAP elements.
Explore Your Business Potential: Discover Our Range of Transformative Courses Today!
Unveil the power of knowledge with our diverse array of courses, from Operational Procurement in S/4HANA to SEO essentials. Elevate your expertise and drive success in your business ventures.
Get your course
As you can see, training in SAP technologies covers a wide range of tasks - from creating reports to promoting personal SAP projects through programming. All this is due to the flexibility that the software offers, and sometimes programmers and employees have to work on the same project.
SAP courses are often offered both online and in classrooms. By contacting a computer school or academy, courses on SAP products may also be offered there, and are no worse than those found online. But as practice shows, a businessman values ​​his time and does not want to stay in classes to master the material. Many want to have as much practice and as little theory as possible. In this case, online courses win, allowing the client to receive information anywhere and at any time.
How to choose an online SAP training
Online courses on SAP are mostly aimed at mastering the practical material, therefore, they can be varied and even combined. The search for such courses can take some time, since you need to first decide on many points that you need to study, for example:
what product you want to learn how to use;
what skills do you want to achieve;
do you plan to develop in this direction;
what tasks you want to perform;
what direction do you want to choose;
for yourself, for the company, etc.
By answering all these questions, you will be able to determine which course you need and what exactly you can expect. All of these courses can be found freely available on the Internet. As a rule, it is in the same order as you answered the questions to yourself, what you want to get from the courses, in the same order above each course it is indicated what you will get from it.
Any online course must be taken responsibly. If this is software, you have to work out perseverance, and if you want to send your managers to such courses, make sure that such a task is suitable for them.
Prices for such courses are always not the highest. I am glad that there are always many relevant proposals from honorary teachers for SAP products. Most often, you can find courses in English, but you can find them in Russian and in other languages.
In conclusion: find the courses that are matching your career goals
SAP online courses are always results-driven. Every time you choose an online course, set a goal for yourself that you want to achieve. For example, if you signed up for a course that teaches you the basic understanding of accounting in the program, then you will not be able to achieve higher goals if you set them earlier for yourself.
Choose a course, read people's opinions, choose the right time - the rest will come with experience!
---
---
Explore Your Business Potential: Discover Our Range of Transformative Courses Today!
Unveil the power of knowledge with our diverse array of courses, from Operational Procurement in S/4HANA to SEO essentials. Elevate your expertise and drive success in your business ventures.
Get your course
---